Carry on all discussions of The Flash: Flashpoint movie here...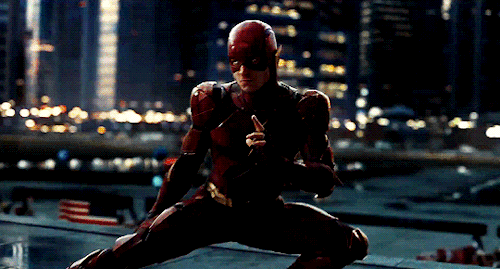 Admin





Posts

: 52


Join date

: 2017-04-09



The scuttlebutt seems to be that this movie will pull a Days of Future Past to fix the problems with the DCEU. Here's hoping that's the case. What we can say with more surety is that this is the reason the show didn't do a fuller adaptation of the Flashpoint comic - it wasn't allowed to do so, lest it tread on the movie's territory.
Team Flash





Posts

: 91


Join date

: 2017-09-07


Age

: 30



The show has a need to rush/wrap up story lines in 2 episodes or less when they literally stretch that out at full capacity. I doubt it will happen here if they find a good writer. I think they care more about the story to do it justice. Although I am worried if Geoff Johns gets his hands on the screenplay even though it's his idea. I don't trust the dude. I'm hoping a real director has say in the writing. I feel like that's the reason people keep walking away from the protect. Someone who actually cares about the material. "Creative differences?" Uh, that just means Johns had 100% say in what goes on the screen. Shouldn't be like that.

As decent as Wonder Woman was, it had Johns' stamp all over it and it wasn't a perfect movie. Whedon, Cameron or Zemeckis should be consulted. They understand time travel.
Admin





Posts

: 109


Join date

: 2017-04-10



Oooh, yeah. I'm a huge fan of the first two Terminator movies and the Back to the Future trilogy, so this movie being a throwback to those would be sweet.
Team Flash





Posts

: 91


Join date

: 2017-09-07


Age

: 30



Can you imagine if our childhood director in Back to the Future directed Flashpoint? I feel like he will bring out the best performances in his actors like he is known to do.
Admin





Posts

: 109


Join date

: 2017-04-10





Similar topics
---
Permissions in this forum:
You
cannot
reply to topics in this forum